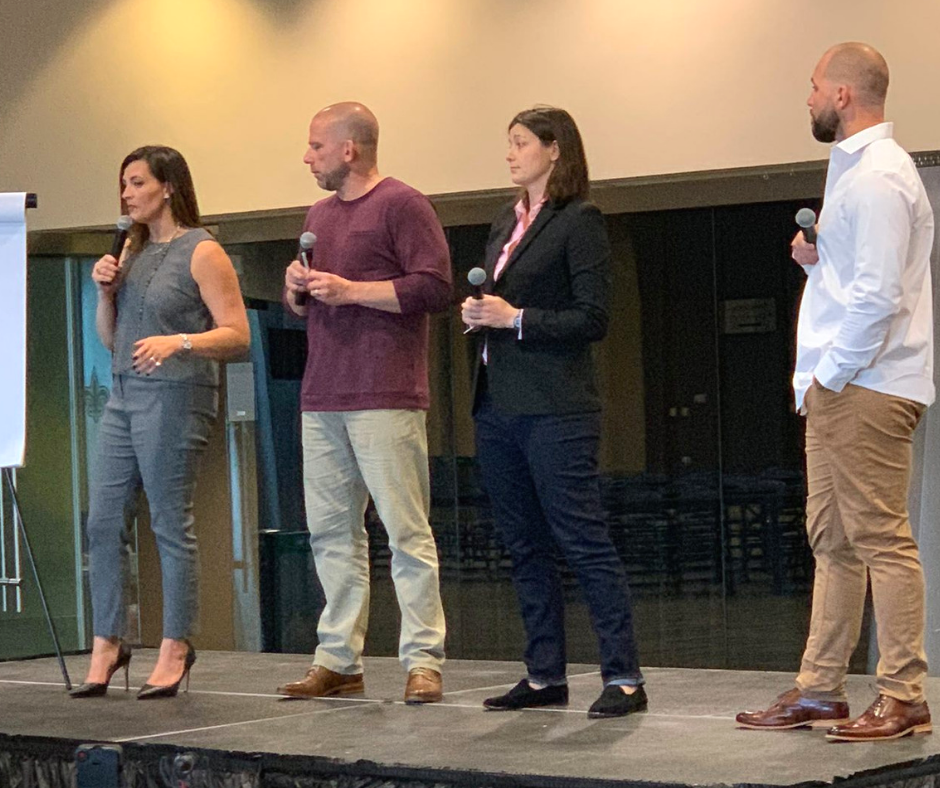 Amy B. Magers
I am an entrepreneur, author, business coach & C.O.O at Combat Business Success / Undisputed Marketer.
I'm also a mom of 2 preschoolers, a lover of artisan food & terrible movies, and 1/2 of the husband/wife team behind URSA Academy - Brazilian Jiu-Jitsu, Fitness Kickboxing, & Kids Martial Arts in Ann Arbor, Michigan
In every form of communication from simple interpersonal conversation, to advertising and media, simple methods & repeated patterns are used to directly influence people's emotions, decision making, and behaviors... especially buying behavior!
I use these same basic principles to create efficient & effective systems for small businesses & entrepreneurs.
These systems, built from the understanding of human behavior, compound to create a rock solid organizational structure that works WITH people's natural tendencies instead of against them, building an employee, a team, a company, a corporation that works more efficiently for maximum productivity.
My husband, Kris, and I opened our first business in 2010 & used these principles to optimize sales & increased retention & revenue, and minimized the overwhelm & non-productive busy work, crap, that all too often destroys small businesses.
In 7 years, we grew from a part time hobby gym to a thriving academy with a team of 10 employees, over 500 active clients.
In January of 2017, I joined Alan Belcher & Paul Halme of Combat Business Success, a martial arts and fitness based coaching & consulting firm, first as a coach, and then as Chief Operating Officer.
In less than 3 years, our company Combat Business Success, Inc., has successfully transformed 100's of businesses across the US, Canada, the U.K., & Australia, becoming one of the fastest digital marketing agencies and brand consulting firms in the country.
In 2019, Alan, Paul, & I launched our newest venture 'Undisputed Marketer,' to help high level entrepreneurs & brands, influencers, & celebrities grow & monetize their social media following.
I speak at events across the country training entrepreneurs, influencers, and small business owners on my '3 Pillar Objective Based Scaling Model' which gives them the tools to create a simple blueprint to scale their business for maximum growth and ensure that EVERY part of your 'machine' achieves maximum results.
Want Me To Speak At Your Next Event?...
Shoot me a message. Click the button..