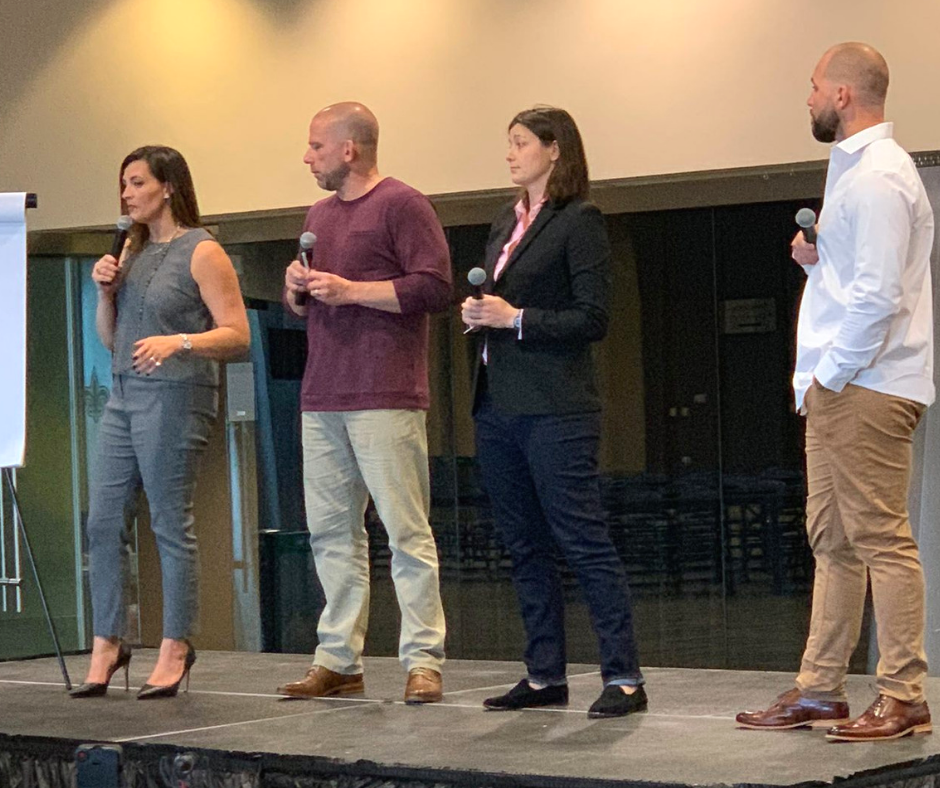 Amy B. Magers
I wear many hats! I am an entrepreneur, public speaker, author, small business owner, business coach & C.O.O at Combat Business Success. I'm also a wife & mom of two young children.
Gone are the days of frantic busyness, pretending to multitask, trying to balance work life & home life while failing miserably at both. I specialize in systems, organization, & business structures because my busy life demands it!
Like many parents, I dreamed of working from home and making REAL money while spending as much time as possible with my family.
I quickly learned that MOST people who work from home make one of two sacrifices.. They either trade the monetary success of their business for leisure time with their family, OR they enjoy time with their family while always wondering 'what could have been' if they had maximized the potential of their business.
For ME.. I wasn't willing to make either one of those sacrifices. I want to have it ALL!
I specialize in creating productivity systems, business structures, and communications processes that have allowed me & my clients to accomplish 'twice the work in half the time.' 
I speak at events across the country training entrepreneurs, influencers, and small business owners how to 'predictably manufacture growth' in their business, cut through the 'mental hurricane,' and decrease 'overwhelm' using my '3 Pillar Objective Based Scaling Model.'
This awareness & diagnostic tool helps entrepreneurs create a clear, simple to follow, blueprint to scale their business for maximum growth.
Whether you're a...
first time entrepreneur looking to launch your 'Start Up,'
a brick and mortar business owner looking to take control of your own growth potential,
an established executive looking to remove yourself from the operations of your business,
or anywhere in between...
My 3 Pillar Model will help you maximize EVERY facet of your business, increase your productivity, & simplify your life, allowing to make more money AND enjoy time with your family, guilt free!
Want Me To Speak To Your Group?...
For Speaking Engagements & Podcast Requests, Shoot me a message.
Click the green button or send me a DM on Instagram at @amybmagers